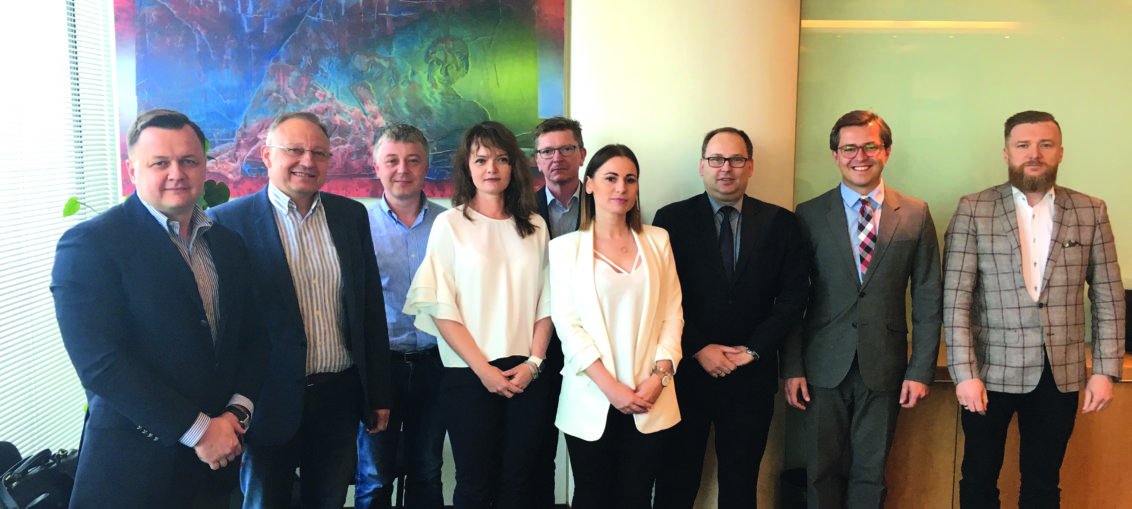 In 2013, Poland produced 650 thousand tons of wood pellet, in 2015 it was already over 900 thousand tons. In accordance with predictions of experts, in 2017 production of pellet will exceed 1 million tons. Growing production and demand on Polish pellet in country and abroad, increasing interest in pellet certification procedure and also targeting actions on popularisation of pellet as ecological fuel has led to the creation of the Polish Pellet Council.

National associations representing interests of the pellet industry function in the majority of countries of the European Union. Their task is activity for the benefit of development of the industry, popularising pellet by, for instance, undertaking common promotional campaigns and also by helping the interested entities to obtain certificate for wood pellet: DINplus or ENplus.
Similar objectives lie before the Polish Pellet Council, created in June this year, the establishment of which was the answer for real needs of operators functioning on the market: manufacturers and distributors of pellet and pellet heating appliance, installers, manufacturers and suppliers of granulation process lines and other economic entities, institutions and organisations that actively work in the pellet industry and are engaged in development of this sector of industry.
– Poland belongs to the first ten European countries that are manufacturers of wood pellet. Year over year, the industry notes from several to several dozen percentage in growth. The national product is recognised abroad. The establishment of industry association representing the sector on the level of government and self-government administration, but also in Europe, was a natural order of things – Maciej Kosiński says, the president of the Management Board of the Polish Pellet Council.

One of the main tasks of a newly created organisation will also be combating counterfeiting pertaining to pellet certification. – Announcements of the European Pellet Council [EPC] are increasingly more often raising the issue of counterfeiting resulting from the entities' impersonating ENplus certificate or providing untrue information regarding owned certificate on websites, bags or in marketing information by economic entities. Such incidents took place also in Poland – Agnieszka Kędziora-Urbanowicz from Biocontrol company and Vice President of the Polish Pellet Council comments. – We will be combating such type of practices – she adds.
ENplus standard is managed by EPC at European level. EPC allows for management and development of ENplus standard within particular countries via national pellet association which obtains the status of so-called National Licensor. National pellet associations implement ENplus standard in their countries and support its development and thereby, they obtain license rights from EPC to act as a National Licensor. Presently, National Licensors are functioning in Austria, Canada, Czech Republic, France, Germany, Italy, Lithuania, Latvia, Portugal, Spain, Switzerland and England. Today, it is time also for Poland and the Polish Pellet Council, which is already applying for obtaining the status of a National Licensor.
The Law Firm Domański Zakrzewski Palinka (https://www.dzp.pl/) organised a meeting in its prestigious registered office, ensuring legal assistance during the founding meeting which took place on 23 floor of Rondo 1 skyscraper in Warsaw on 2 June 2017.
http://polskaradapelletu.org/wp-content/uploads/2017/09/Polska-Rada-Pelletu-1-1132x509_2.jpg
509
1132
polskaradapelletu
http://polskaradapelletu.org/wp-content/uploads/2019/05/polska_rada_pelletu_gradient_text.png
polskaradapelletu
2017-09-05 08:00:24
2017-09-21 19:51:17
Polish Pellet Council