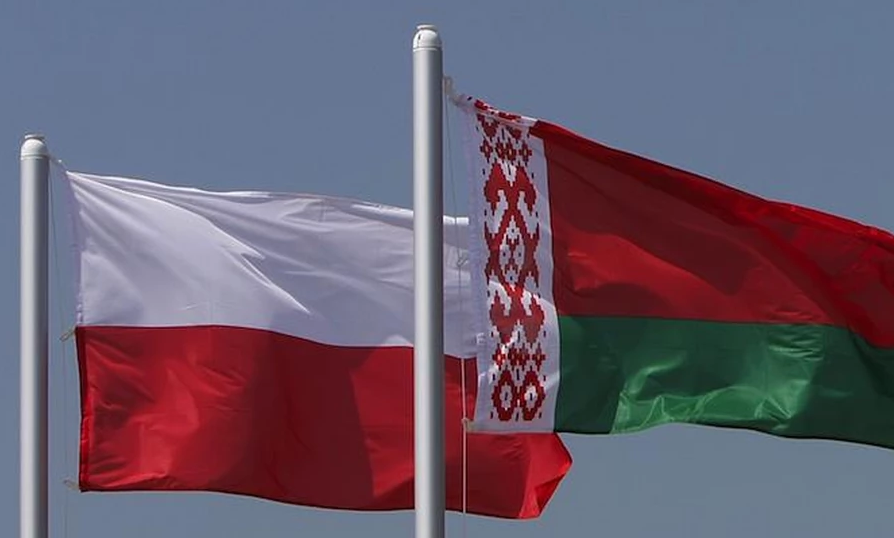 Representatives of

The Polish Pellet Council

, Biomass Magazine and Pellet Heating Center in April met with representatives of economic and trade institutions in Belarus.

The subject of the talks was to determine the thematic scope of the economic mission of Polish entrepreneurs prepared for July, which will allow for establishing direct and bilateral business contacts.
– A day spent in Minsk, the capital of Belarus, was very demanding and hard-working – says Maciej Kosiński, President of the Polish Pellet Council and a member of the Biomass Media Group board. – Our working visit confirmed that this market may be very interesting for us and for Polish investors, especially the wood industry – he emphasizes.
The task of representatives of PRP, COP and Magazyn Biomasa were discussions with employees of the Embassy of the Republic of Poland in Belarus, the National Agency for Investment and Privatization of Belarus and the Belarusian Commodity Exchange.
– The goal was to prepare for the economic mission, which we plan together with the Belarusian side in July this year – emphasizes Maciej Roik, President of the Management Board of Biomass Media Group, publisher of Biomass Magazine. – We have received assurances from our interlocutors that the Belarusian market, at the highest levels of power, will be happy to meet entrepreneurs from Poland representing the biomass and agricultural industries. Today, we can only say that it is worth coming here if we think about serious business and its development in the eastern markets.
Confirmation of the contacts established and the completion of conversations held in April is the fact that representatives of Belarusian ministries, embassies and the commodity exchange will also be guests of this year's 4th Pellet Forum in Krakow organized by Biomass Media Grop, whose partner is the Polish Pellet Council.
Soon, enterprises will receive information about the date, costs and plan of the economic mission to Belarus. Time has not been as much as it may seem.
If you are interested in participating in the mission, please contact:
Maciej Kosiński, maciej.kosinski@polskaradapelletu.org, tel .: +48 792 122 038
http://polskaradapelletu.org/wp-content/uploads/2019/04/flagi.png
538
894
polskaradapelletu
http://polskaradapelletu.org/wp-content/uploads/2019/05/polska_rada_pelletu_gradient_text.png
polskaradapelletu
2019-04-29 15:06:55
2019-04-29 15:22:18
(Polski) Misja Białoruś